Paramotoring and
Powered Paragliding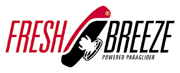 The Rugged Design Trike!
Bullix Powered Paragliding Trike by Fresh Breeze.
Double axie rear suspension
Front wheel steering with Suspension
Foldable for easy transport
Different tires available
Comfortable seat
Adjustable length front frame
Glider "Launch Assist" device
Suitable for different engines
For students and advanced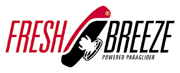 Technical Specifications

Length
2290 mm
Width
1455 mm
Height
from 935 mm
Weight, without engine
from 30 kg
Suspension, Rear Axle
230 mm
Suspension, Front
150 mm
Wheel diameter
370 or 560 mm
All the information and images published in this website are property of TrikeBuggy, Inc. unless stated otherwise.
Reproduction of any part of these contents (info, graphics & pictures) by other website or media is strictly forbidden,
unless specially authorized by TrikeBuggy, Inc
© TrikeBuggy, Inc 2002– 2019
Please respect the rights and intellectual property of this Web site.