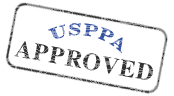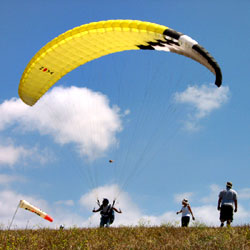 Becoming an Instructor
It's way more than just a rating. It's valuable tips and techniques that will help make you more effective. You will learn the best practices to help your students quickly learn, survive and thrive in this vulnerable time of their education.
Over the years a lot has been learned about what works and what doesn't. This clinic will improve your instruction by sharing that wealth of information along with earning your instructor rating for those who qualify.
You'll appreciate the course as much as your students will appreciate you having the knowledge.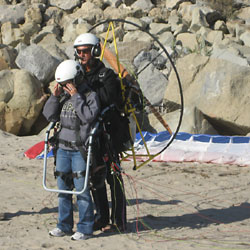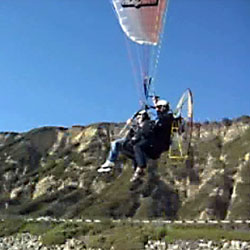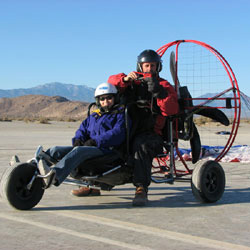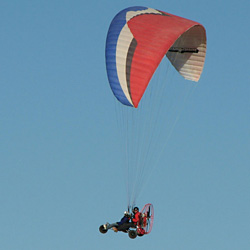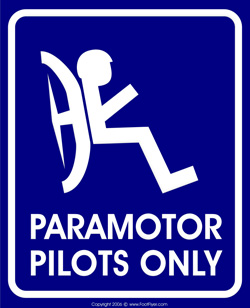 USPPA Instructor & Tandem Training
Thank you for your interest in Instructor and Tandem Pilot Instruction. Tandem flights are considered "Instructional" by the FAA, and consequently require the Tandem pilot to be a certified Instructor first. Please look at this document for the Instructor requirements:
http://www.usppa.org/wp-content/uploads/2017/03/RatingsProgram.pdf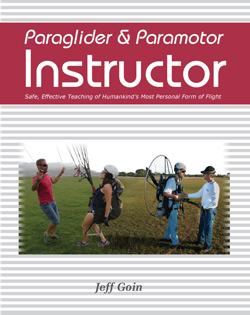 First step is to begin your Apprenticeship in preparation for the Instructor Clinic. This is a very important part of your training to become an Instructor since it gives you hands-on experience working with real PPG students. This usually done with your local USPPA Instructor, you'll need at least 20 hours working with them to satisfy those requirements.
You will also need to be able to present all topics necessary to satisfy the USPPA Syllabus for Instructor. We have assembled a list of these topics which is shown at the bottom of this page.
Basically, the Instructor Clinic is where you come demonstrate that you have learned to teach. We evaluate your ability to present and execute PPG Training according to the USPPA Suyllabus. One of the best tools an instructor trainee can have is Jeff Goin's book: Paraglider & Paramotor Instructor
Once you are ready, you may attend an Instructor Clinic presented by an Instructor Administrator. I do a couple of these each year, usually one at the Salton Sea Gathering of PPG Pilots in February, and often again at the Endless Foot Drag in Kansas in June. Look on the left navbar to see the next clinic we are planning.
Read through the pages linked below to learn more about the progression towards yout Tandem Pilot rating. If you have more questions, please feel free to ask.
Thank you for helping improve the standard of quality training in our sport!
More Information:
USPPA Instructor & Tandem Ratings
There are some requirements to consider - have a look at the USPPA Ratings, Instructor & Tandems Clinics page - specifically look at the USPPA page for Training to be an Instructor and/or do Tandems.
PPG Instructor Experience and Minimums:
One year of flying using a paramotor.

120 flights using a paramotor.

45 flying days using a paramotor.

Has had a USPPA PPG3 rating for at least 180 days.

Pilots wishing to be able to teach Wheeled Launch techniques must also have their USPPA PPG3 rating for Wheeled Launch and have at least 60 flights.

50 solo airtime hours.

Agrees to apply minimum training standards prior to student instruction, flight and other areas as appropriate.

Adheres to "Instructor Commitment Letter" whenever doing instruction for USPPA rating.
Ground School Subjects:
Here are the Ground School Subjects that Instructor attendees will be expected to present:
USPPA Syllabus Overview
Wheeled Syllabus
FAR 103 Highlights
Waivers & Your School
Safety & Limitations
Judgment & Attitude
Wing Care
Radio Commands
Reserve Parachutes
Torque
Basic Flight Maneuvers
Flying Ettiquite: For the Public, Cameras, with Fellow Pilots, Fly-Ins
Extreme Maneuvers & Aerobatics
Emergencies
Flying near Water
Solo Briefing
Starting Your Motor Safely
Weather Overview
Wind Gusts, Thermals, Gradients, Rotor
Prop Wash & Wingtip Vortices
Aerodynamics
Safety & Limitations
Risk & Reward
Site Evaluation
Equipment - Glider
Equipment - Motor
Equipment - Propeller
Throttle Considerations
Best Glide & Wind Effects
Wing Certifications
Airspace
Long Distance XC
Setup and Preflight
Hooking In
Inflations, Forward & Reverse
Kiting the Glider
High Winds
Launching
Landing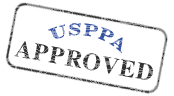 Short video by Ben Muir after our last Instructor's Clinic at the Salton Sea:
Another video shared by one of our recent graduates, Nik Rasheta: