Fresh Breeze Paramotors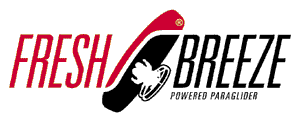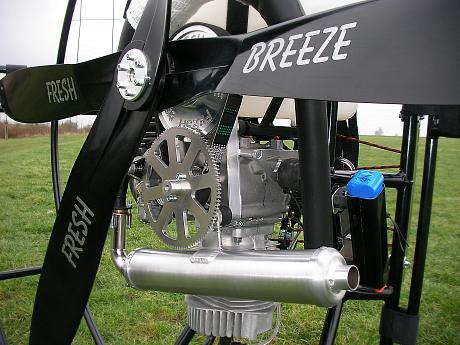 Fresh Breeze is German engineering at it's best.
The Fresh Breeze is one of the quietest, most powerful and easiest starting paramotors available today, with the best power to weight ratio.
Fresh Breeze motors also feature a soft J-bar suspension system with a quick release that allows both a excellent feel for your paraglider and a emergency motor jettison feature for even more enhanced security in flight.
Electric start is available, but typically unnecessary, due to the easy pullstart. For in-air restart, the High Energy Ignition system is perfect for incredibly easy starts and smoother running. This is the only paramotor certified by the German DULV (ultralight association).
The Fresh Breeze comes in many sizes which will fly ANY size pilot up to 400 lbs.